In association with The National Flight Centre Ireland's largest Flight Training Organization  based at Weston Airport, we specialise in preparing qualified pilots for airline simulator assessments in our 737 flight simulator 15 minutes from Dublin Airport.
We have built up a database of past and present sim profiles for many airlines worldwide and have prepared students for sim checks with Ryanair, Aer Lingus, British Airways, Thompson, Jet2, Hainan, Thomas Cook, Fly Dubai, Emirates, Air Asia and many others.
We connect you with highly qualified industry professionals with vast experience in airline pilot simulator assessment preparation and airline pilot interview preparation.
Our strength is based on the extensive qualifications of our pilot and HR instructors and our relaxed yet professional approach to getting you the job you deserve.
We first take you to one of our briefing rooms for a detailed pre-flight briefing outlining all the important elements of your simulator assessment focusing on common mistakes, 737 handling techniques and targeted training based on your requirements
We then go to the simulator and we tailor the session to suit your requirements and finish with a thorough de-briefing.
Our instructors are experienced 737 CAPTAINS 
Let the professionals help you fulfill your potential!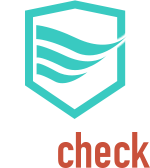 Simcheck instructors are all 737 instructor captains with major European airlines with nearly 20 years experience in the airline industry.
We have been in the business of preparing candidates for airline simulator assessments for the last 7 years.
Located 10 minutes from Dublin Airport, our fixed based Boeing 737NG simulator offers a chance to familiarise yourself with handling a jet airliner.
Not a qualified pilot and just want to fly a Boeing 737NG Simulator ?
We also offer a flight experience with one of our qualified airline captains to give you the chance to fly a Boeing 737NG for a fraction of the cost of a full motion flight simulator.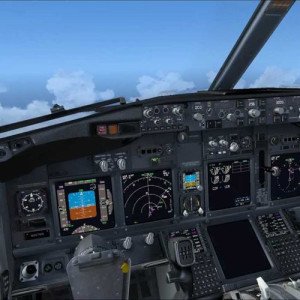 Our Boeing 737 flight simulator in Dublin is a fixed based procedures trainer with 180 degree wrap-around photo realistic visuals, fully functioning MCP, Master Caution and Fire Warning system. The flight model installed is Boeing approved so all pitch/power settings are an accurate representation of the real aircraft. We have a database of over 20.000 airports and a wide variety of weather scenarios available.
Do you need to prepare for your airline simulator assessment?
Do you need to prepare for your airline interview?
Do you want a jet orientation course with 737 instructor  captains?
Do you need to prepare for your airline recurrent simulator session?
Do you need to prepare for your  command upgrade?
Are you an engineer who would like to train for engine start malfunctions?
Have you always wanted to fly a jet airliner?
Do you want quality instruction from qualified industry professionals?
If so, our sim is for you so scroll down and contact us for further information.
"I recently had an interview and simcheck and having never flown the Boeing 737 before I decided to do some simulator assessment preparation with the staff at Simcheck Dublin.I arrived at The National Flight Centre, Weston Airport and was met by my Instructor who was an experienced airline captain with 20 years in the airline industry.We did a detailed pre-flight briefing and then went through the sim profile for the  simulator check, step by step.We then had a 30 minute de-brief after which, I was driven to my hotel which had been arranged for me.I would have no hesitation in recommending Simcheck for your sim assessment preparation"
"I am an Avro Rj Captain and had an upcoming Simulator assessment for the position of a direct entry Captain on the B737 ng. I went for a 4 hour simulator assessment preparation session with Simcheck on their 737 Simultor in Dublin and do not think I would have got through the process had I not prepared with them.The cost was a fraction of that of a full motion flight simulator but I was still able to familiarise myself with the Boeing 737 flightdeck and the power and pitch settings, all of which proved to be very accurate."
"I did a sim assessment preparation session with the guys at Simcheck and was really impressed with the standard of training that I recieved. Their fixed based Boeing 737ng simulator in Dublin is an ideal platform to familiarise yourself with the flightdeck and the handling characteristics of the 737 prior to your simulator assessment.My instructor was professional, informative and more importantly was very familiar with the profile for my sim check.
Having not flown the Boeing 737 before, it would have been extremely difficult to pass a sim assessment without the training I recieved .Thank you!"
"Hi,
Thanks a million times for the fantastic training last night : terrific in depth briefing packed with information, dense sim session ( I had no problem in sleeping last night!!…), great teaching skills and knowledge, plenty of excellent tips and advices…very very impressed…I hope I will make the best use of all this on the D Day !
A big thank you one more time.
Take care,
Franck"
Definitely the best simulator experience I have ever had! Very professional sim center with friendly environment and high-level instructor. Great experience! Highly recommended!
I attended an interview training at SimCheck. Our instructor was just superb, he has been helpful and reliable and prepared me excellently for the sim assessment, in which I have been successful. Personally i have supported 6hrs as PF and 6hrs as PM before my assessment and I think it was the key to my success in the assessment. The simulator that Simcheck is using is really similar to the one I performed my assessment in, and the price of the hours is really correct due to the highest quality of training and enormous experience of our instructor. Before the sim sessions he spent the time needed in the briefing room to talk, in a detailed manner, about all of the things we were going to cover, he was always very clear, helpful and honest about everything. The day of my assessment during the simulator I was very comfortable with handling and procedures thanks to all the advice received by the them! I can highly recommend Simcheck for anyone looking for a perfect preparation for their assessments and i suggest my strategy to go a few days before the assessment with a sim partner and do 6 hours each in order to shave off every detail to feel more comfortable and confident on the day of assessment.
Great training and superb preparation Simcheck! Definitely recommended! …oh! And in the end I got the job!
I attended an interview preparation at SimCheck. Our Instructor was just superb and prepared me very well for the sim assessment, in which I have been successful. The simulator that Simcheck is using is very similar to the one I performed my assessment in, and I was glad that day I knew all of the things I needed to know, being comfortable with all the controls and procedures. Before the sim session they spent the time needed in the briefing room to talk, in a detailed manner, about all of the things we were going to cover. I can highly recommend Simcheck for anyone looking for a good preparation for their assessments.
I did 4hrs of sim preparation with Simcheck the day before my assessment, the sim is pretty nice, the instructor very prepared and professional, he gave us very useful tips. I passed the interview ver well
Two friends of mine that had already passed the assessment recommended Simcheck. They prepared me and my pair exactly for what we would face in the assessment. We were both successful. It s absolutely worth the time and the money!
Great simulator and instructor. Beautiful and helpful experience, Highly recommended !!!
Great sim & professional instructor. Good value for money. Highly recommended!
Want to get in touch? Use the form below!
Phone:
+353-871663818
​Email:
contact@simcheck.ie
Address:
National flight Centre, Weston Airport,
Leixlip, Ireland
Disclaimer: The format and the content of any simcheck can change at any time and while we will endeavour to keep up with the latest information regarding the relevant airline, we cannot be held responsible should that content change.
WE ARE IN NO WAY AFFILIATED WITH ANY AIRLINE and any guidance we give should be regarded as sample information only and if there is any discrepancy between our information and that of the the airline you are preparing for, please revert to the guidance given by the airline. We will prepare you to the best of our ability based on our extensive industry experience but we cannot be held responsible should the outcome of your check be not as you expected. IT IS UP TO YOU TO PASS! We provide verbal feedback on the day but cannot provide written references or feedback. The simulator is a fixed based training device and is an excellent representation of the Boeing 737. The cockpit layout and pitch & power settings are all very accurate but the hours on the sim cannot be logged at present as we are in the process of establishing EASA certification.
NB: Instructors are paid seperately and independently